The Tifosi went crazy as Carlos took pole position at the temple of the speed
Ferrari finished the day with 1-3 in qualifying. The best results that they could hope for! Red Bull seems less dominant than ever for the whole weekend.
FP3: Ferrari showed a promising pace for today's later qualifying.
for the second session in a row, Sainz topped the time sheet with a 1:20.912, setting a benchmark only 0.086secs faster than Verstappen's RedBul.
Both Sainz and Leclerc showed great pace during qualifying simulation runs and were second quickest in long runs. this advantage is due mainly to Ferrari's lower downforce package for their home Grand Prix.
Hamilton was third fastest in his Mercedes at the end of FP3. After he claimed their first day at Monza was a little bit "messy" it seems like setup changes overnight were effective.
The rest of the session was entirely normal except for some drivers impeding each other as Yuki was frustrated behind Sainz and went on the team radio and said: "What the f**k is Sainz doing"
Qualifying: Ferrari didn't disappoint the Tifosi at their home circuit.
Carlos Sainz took pole position at Monza with driving the SF-23 on its limit. The new qualifying format doesn't change the order that much!
This week Formula 1 introduced a new qualifying format that limited every team to use only one type of compound for each part of qualifying. Teams should go out on hard tires for Q1, Medium tires for Q2, and soft tires for Q3.
Q1:
Verstappen led timings with 1:21.578 and set the benchmark for others to beat. In the first part of qualifying both Alpine drivers surprised everyone with not being able to get out of Q1. Zhou struggled with a lot of traffic in sector 3 on his last lap and failed to get out of Q1 unlike his teammate Bottas. Magnussen and Stroll were the slowest drivers out there. they will start the race from P19 and P20.
Q2:
As the second part of qualifying went on Verstappen's Red Bull set the benchmark of 1:20.937. Leclerc and Sainz were extremely close being less than a tenth of a second behind. Both Alphatauri drivers struggled to get out of the elimination zone. Yuki and Liam finished p11 and p12. Hulkenberg, Bottas, and Sargeant failed to set a better lap and will start the race down at P13, P14, and P15.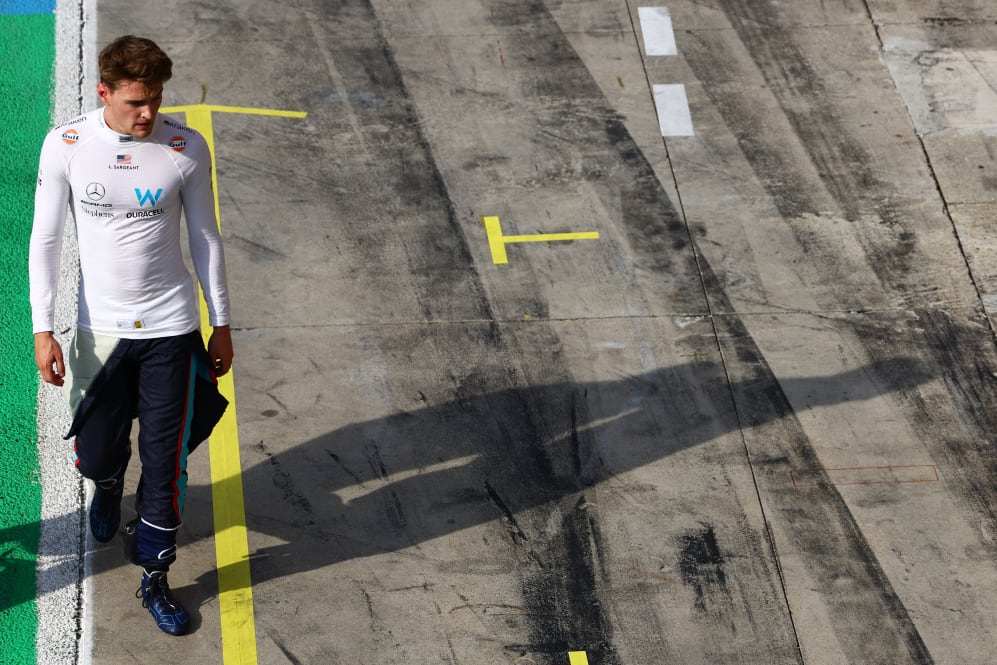 Q3:
Sainz drove his Ferrari just on the limit to maximize available results. Charles Leclerc claimed in the post-qualifying interview that he had more struggles Throughout the weekend and congratulated his teammate.
honorable mention: As Max was doing his post-quali interview some fans booed him but Charles warned them by waving his finger at them.